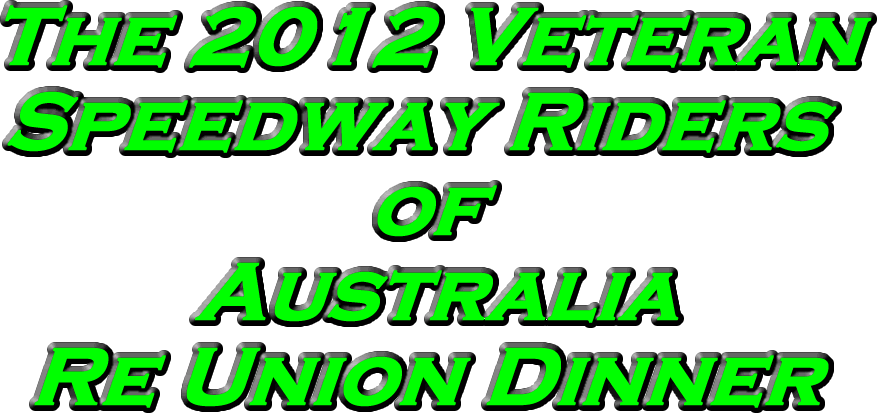 The 2012 Veteran Speedway Riders of Australia Re Union Dinner was held at the St George Motor Boat Club

Sans Souci - NSW on Saturday 20th October and had turnout of 140 vets, families and guests. Special guests for the dinner were multi World Solo Speedway Champion - Barry Briggs and 13 of the ' legends ' in Peter's White's  

new book - '100 Aussie Legends of the Speedways'. which had it's official launch at the Re Union.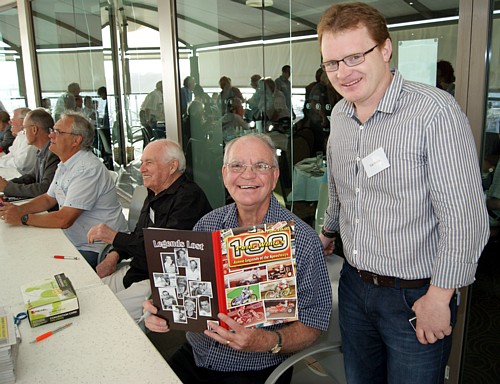 Peter White held his book launch on the outside patio of the room between 4 pm and 6 pm.

Peter is seen here with the book and top Aussie Dirt Modified and Sprint Car driver - one of the book 'Legends' - Tim Morse of Victoria.  Geoff Grocott next to Peter, with Phil Herne, Phil McCurtayne and Mike Raymond in the picture.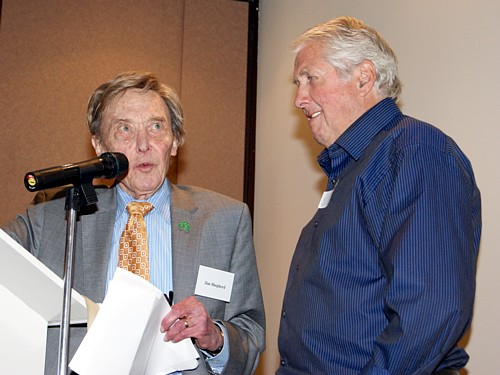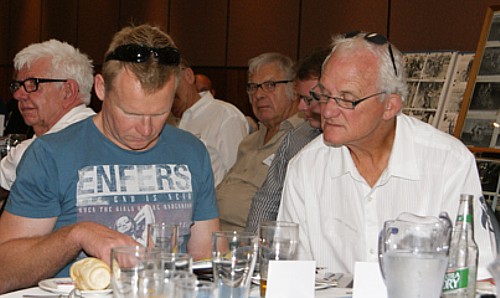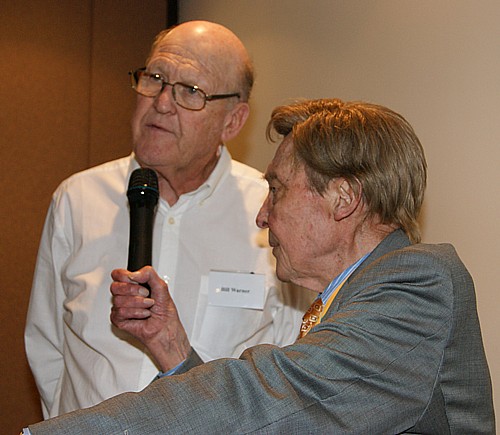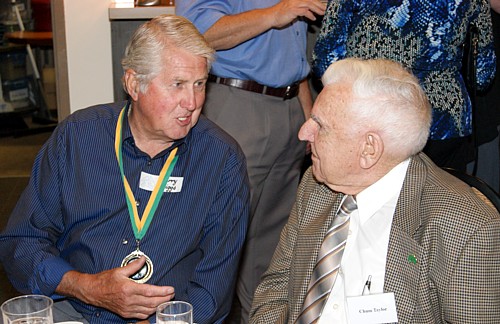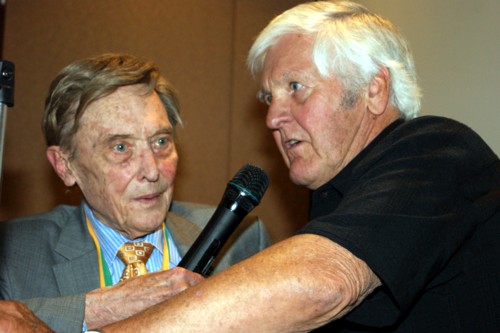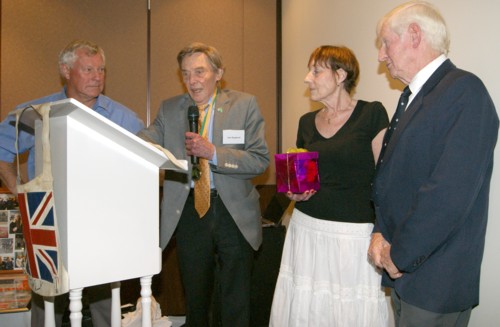 VSRA Patron , Jim Shepherd, interviews 4 times ( 1957 - 58 - 64 - 66 ) World Solo Speedway Champion - Barry Briggs - at the dinner.

Perusing Peter White's new book - multi titled champion Sidecar rider

Darrin Treloar and his Dad Garry Treloar, also a champion. 

Other faces in the photo - Tony Webb VSRA Historian and Newsletter Editor (far left), Alan Streader (centre ).

Bill Warner, champion Super Modified driver in the golden era of Speedway in Australia, peddler of the famous ' Mooneyes' # 26 Super Modified is interviewed by Jim.

Barry Briggs and Chum Taylor re run a few laps.

Jim interviews ' legend' Sidecar rider - Doug Robson.

L to R : VSRA Secretary / Treasurer and Re Union organiser - Bill Powell - Jim Shepherd - Judith Shepherd and VSRA President - Colin McKee during a presentation of gratitude to Jim and Judith on the night.


On to Page Three - The 2012 Wentworth Park Community Games Day and Wentworth Speedway plaque unveiling.